October 7th, 2014
The Hope of Healthcare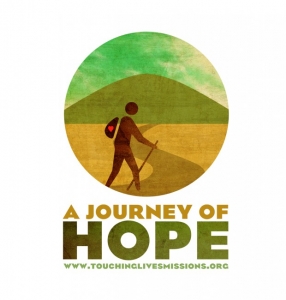 The Gala attendees heard reports of our short-term medical missions, including our partnership with Ten Thousand Villages Lehigh Valley and Wilmington, Delaware. The stores' customers joined together to sew over 1,000 "pillowcase" dresses for the little girls in the Sanjweru area! We also celebrated the launch of the Water Distribution Program which is providing clean water to the area for the first time in recent history.
Finally, we were treated by the ministry of Pastor Shem and Christine Uzele. While Christine captured the mission of Touching Lives in chalk, Pastor Shem encouraged us from God's Word and in song.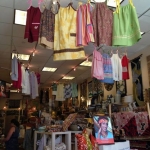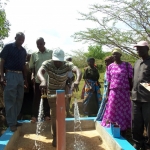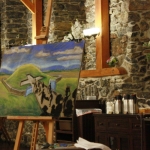 The Hope of Education
Touching Lives educational programs were highlighted in this portion of the Gala. We heard about the Neonatal Resuscitation and STABLE courses that are being taught to healthcare professionals in Kenya by our Educational Specialist, Pamela Harris-Haman. Pam is also teaching a course sanctioned by the World Health Organization, Helping Babies Breathe, to the traditional birth attendants and young women in the Sanjweru area.
We were then blessed to hear from Hezron Omondi, the first Kenyan medical student to receive a partial scholarship from Touching Lives Ministry's Education Fund. Hezron spoke of the many medical students in Kenya who are forced to abandon their educations due to lack of funds, his work, in Kenya, to help raise funds for his classmates in need and his vision for service after completing medical school. We were challenged and inspired by his presentation.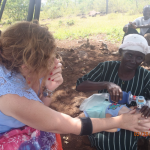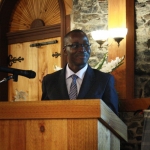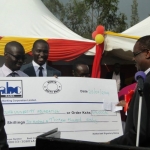 The Hope of God's Word
Touching Lives' commitment to take the Good News of Jesus Christ into all the world was highlighted by Connie Beecher, Touching Lives' Creative Director. Connie presented an initiative to provide Bibles and personal journals to each of the 100 woman who make up the Sanjweru Praying Women's Bible study and prayer group.
The evening's program was concluded with a pictorial review of the past 3 years on "God's Hill", the site of the future Sanjweru Medical Center. Pastor Shem provided a stirring musical background for the presentation with the Matt Redman song, "Never Once".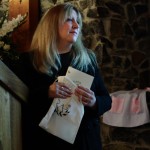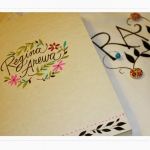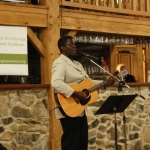 Whether you were able to enjoy this memorable evening with us or not, we hope that you have been blessed by all that God is doing through Touching Lives in Kenya. And we ask that you would pray for each of these ministries that many will be touched through them – by God's grace and for His glory!