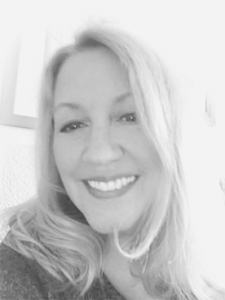 Connie Beecher volunteered in ministry creating graphics, stage art, indoor and outdoor signage, wall art, infographics, website design, social media posts and more for fourteen years. She joined a church staff full time for a few years before branching out on her own to freelance for various churches, work with several missionaries and create illustrations for American Bible Society. Connie has a long history of working in the field of textile design, wedding design, collectible design and advertising so she was able to utilize her knowledge of the arts while serving on short term mission trips.
All along, as Connie was creating art, she has had a passion to see women grow in the Word. She taught a number of women's Bible studies out of her home and took evening and weekend classes at Palmer Seminary. She continues to share her love for journaling and study with many women here in the U.S. and has helped provide Bibles and journals, for the women of Sanjweru, Kenya.
Connie has worked with Touching Lives Ministry for years creating graphics but feels especially privileged to now serve primarily in the area of Women's Ministry. Combining her knowledge of the arts along with her passion for Bible study helps her to continue to walk in her calling.