Mark was born and raised in Chester, Pa. He was brought up in the Lutheran Church but began attending the local Salvation Army as a teenager. It is there that he met Kathi, who was attending Widener University. And it was there that they got married on June 18, 1977!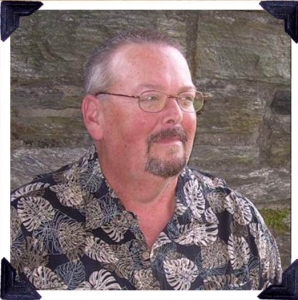 Mark's interests are diverse and he often quips that they should begin a "Dutch Boy Ministry!" He has worked in electronics and in the chemical industry. He is an avid sports enthusiast and although he cannot enjoy participating in most of them due to a disability resulting from spinal cord stenosis, he is still able to enjoy one of his passions: golfing.
He is a gifted guitarist who enjoys worshiping the Lord through his voice and guitar in home Bible studies, retreats, weddings, funerals – whenever the opportunity arises.
Mark also loves studying and teaching the word of God and has found much comfort and encouragement from Isiah 40:31 They that wait upon the Lord shall renew their strength, they shall mount up with wings as eagles, they shall run and not be weary, they shall walk and not be faint.