January 30th, 2018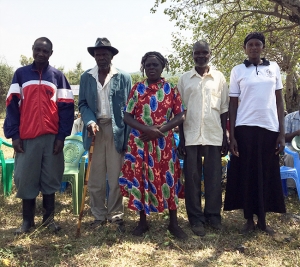 The 2018 Administrative Mission covered many open doors to exciting projects both present and future and even more kilometers throughout Kenya.
Pam Harris-Haman, our Education Specialist, meet with the Dean of Nursing at Eldoret University preparing to accept the first students into the Neonatal Nurse Practitioner Master's Degree program this September
Ed Ward, licensed funeral director, visited mortuaries and met with Kenyan morticians in advance of building a mortuary on God's Hill. Ed was also introduced to a perspective mortician student from the Sanjweru area.
Pam continued the on-going education of the local Community Health Workers and Traditional Birth Attendants.
The 5 Project was launched.
We met with the Sanjweru Medical Center Community Committee, the community and the Sanjweru Praying Men and Women's Bible Study groups.
We look forward to sharing how God moves through each of the projects in the future. Contact us if God places a particular program on your heart to find out how you can get involved.