December 31st, 2018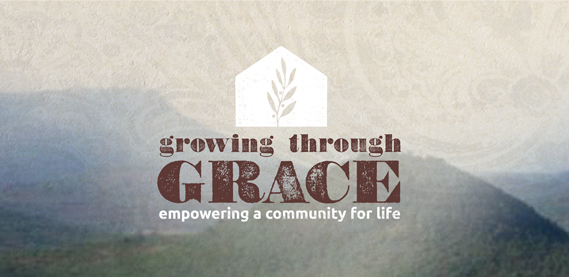 As we look back through 2018 on the eve of 2019 we have so many praises and continued prayer requests! Jesus' life on earth was all about relationships, so that is where our praises must begin.
By God's grace, we have met new friends, many who have become TL Family, forged new partnerships and touched (and been touched by) many more lives. Brian has been delivered from the severe osteomyelitis in his leg and has returned home to complete his schooling and become God's hands and feet on God's Hill! We're sponsoring 2 students through our Education Fund and Dr. Hezron Omondi is our first graduate!
In addition God's grace has opened doors for us to purchase and renovate a cargo container enabling us to move the TLK office to God's Hill, have a storage room for medications and medical equipment and have a dental/optical exam room. As you have most likely heard, the Medical Camp was another amazing blessing.
But God had one blessing waiting for us in 2018. On Thursday, December 27th the Sanjweru Medical Center Screening Clinic was launched! A total of 40 patients were seen by 2 Community Health Workers and a Clinical Officer (CO is similar to a Physician's Assistant in the U.S) and a pharmacist was on hand to dispense the needed medications. There are many that we owe our gratitude to: first and foremost our Abba Father for His amazing grace, Dr. George Otieno and Micheal Ogalo for their administrative oversight, Kelly – CO, Caxton – pharmacist, Michael O. and Elkana, the Community Health Workers AND to each of you who have prayed for this and donated funds! What an amazing year, what an amazing team, what an amazing God!
In the Praise and Prayer section please note the 3 top needs that we've identified for 2019. Your prayer support is cherished, especially for these needs. If you would like to give an End of Year gift, we suggest you go through the PayPal Giving Fund as there are no administrative fees taken out and The Giving Fund adds 1% to all donations! We added the link for your convenience. Thank you and may God bless you abundantly in 2019!

To You, O my Strength, I will sing praises;
for God is my defense, My God of mercy.
Psalms 59:17
---
PRAY & PRAISE
TOUCHING LIVES NEEDS FOR 2019
Grant(s) for construction
Large solar electrical system, appox. cost $5,000
Motorcycle for admin. travel, approx. cost $2,000
SANJWERU MEDICAL CENTER
The second tomato crop is in full harvest and the tomatoes are being sold to the community. The proceeds support the facility.
The people of the opposite side of God's Hill have better access to clean water!
All of the wells around Sanjweru, about 4 of them, are either broken or dry. We're praising God for His provision for the people of this area through the well on God's Hill.
God has bless the Sanjweru area with rain!
The Sanjweru Medical Center Screening Clinic has been launched!
Please continue pray for God's favor in getting the land deed. We are getting close to securing the it!
During Michael's stay in the U.S. we were able to identify the problem with the consistency of the electricity on God's Hill. We need to purchase a large solar panel system to provide the steady electricity that sensitive medical equipment requires.
Pray for God's continued blessing on the Building Fund for the clinic and prayer garden, mortuary & ambulance and an incinerator.
MISSIONS
Kathi and Pam will be leaving for Kenya on January 15th and returning on the 30th. This is an administrative mission. Please pray for safety, health and the leading of the Holy Spirit during their time in Kenya.
The Medical Mission dates are: July 16th-31st. Applications for the team are on our website. Team meetings will begin in March 2019.
EDUCATIONAL SPONSORSHIP PROGRAM
Touching Lives newest sponsored student is Pastor Joshua Wao!
By God's grace, TLM's first sponsored student, Hezron Omondi, has graduated from medical school with a specialty in Orthopedic Surgery! Congratulations, Dr. Omondi!
Pray for Sylvester John, our second sponsored student, as he continues to pursue an advanced degree in Healthcare Management.
Pray all those who have received or are receiving TLM sponsorship.
THE JULY 2018 MEDICAL MISSION AND CAMP
Our hearts are full of praises!
God brought 1,016 patients to us over a period of 4 days. Many were treated for typhoid as well as many other diseases and ailments.
Over 200 dental patients were seen with over 300 teeth extracted and a few minor dental procedures were done!
Over 300 patients had eye exams and most received eyeglasses! Three patients were referred to the Homa Bay Hospital (about 1 1/2 hours away from Sanjweru) for cataract surgery and the procedures were done the same day!
Patients were screened and counseled for HIV.
Over 1,000 patients sought out and received spiritual counseling and 457 made life-changing decisions for Christ!
Our supporters are continuing to donate toward the additional expenses of the medical camp. Praise God!
Pray for the pastors in the Sanjweru area as they disciple those who are beginning their new life in Christ.
Please pray that God will open the door for weekly screenings to begin, for the first time, before the end of the month on God's Hill for blood pressure, blood sugar and infectious diseases.
Pray that God will continue to replace the funds for the additional medications that were outside of our budget.
Pray that those who accepted Christ would receive biblical discipleship as they begin this life-changing journey.
THE 5 PROJECT
The first 5 families were recognized and received Certificates of Participation in the project at the Community Celebration Dinner at the end of the Medical Camp.
Praise God for the support from the local Ministry of Health for these families.
Pray for one of the families who is continuing to work on installing a pit latrine at their home. Pray for perseverance and for the community to come beside them.
Pray that the project will be a catalyst for building community as friends, family and neighbors of these families continue to come beside them to achieve the goals.
Pray for those who are mentoring the families.
THE PRAYING SANJWERU WOMEN GARDEN
The land around the green house has been secured from most animals and is flourishing!
Please pray for continued unity among the women.
Pray that God will bless the women as they meet together and support each other.
THE PRAYING SANJWERU MEN
The men want to contribute to the Sanjweru Medical Center project. Please pray that the door will be opened for an orchard, a chicken coup and hatchery.
BRIAN
Brian is home and helping with the work on God's Hill.
Brian has returned to school to get his high school (secondary school) diploma!
Pray for those who are mentoring Brain.
THE NEONATAL NURSE PRACTITIONER MASTER'S PROGRAM AND LAY EDUCATIONAL PROGRAMS
Pam, TLM secretary & TLK Education Specialist, with the Moi University Nursing Program in Eldoret, Kenya are moving forward with the planning of the curriculum for the program.
Pray for the candidates, the faculty and Pam as they accept the challenge of implementing this pioneer program.
Pray that God will provide His blessing on Pam's credentials in the U.S. being honored in Kenya.
Pray for the local Community Health Workers' and Traditional Birth Attendants' training with the possibility of new training programs coming in 2019.
LEADERSHIP:
Praise God for the new Touching Lives website. May God use it to bless and move many hearts toward His work in Sanjweru, Kenya!
Pray for wisdom, unity and perseverance of the leadership in both countries.
Pray for the restructuring of the TLK board as we work to comply with new government directives.
Pray for the health of our leaders and their families. We are experiencing some challenges in this area presently.
FINANCES
Pray for the financial needs of Touching Lives that God will supply those needs in such a way that He, alone, receives the praise.
PayPal's Giving Fund will cover the PayPal fee and add 1% to every donation given through their Giving Fund/Touching Lives link at: PayPal
We can be Jesus' "hands and feet" even in regards to financial needs.
PRAY THAT GOD WILL RECEIVE THE GLORY IN EVERYTHING WE DO
VISIT OUR WEBSITE & DONATE
Copyright © 2018 Touching Lives Ministry, All rights reserved.
Thank you for supporting Touching Lives Ministry in 2018 through our Prayer Team, with financial or inkind support, or both.