February 1st, 2011
Christ said we could move mountains if we had faith. But He didn't say we wouldn't need a shovel.
-Joyce Vollmer Brown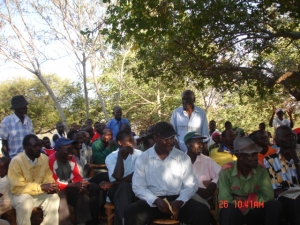 During our time in Kenya we had the privilege of meeting many "shovels." Shovels are those people and organizations whom God puts in our path to help us move mountains. We met shovels in the back of airplanes, in guest houses, behind the steering wheel of our van, across the breakfast and dinner table, out on the street, and at the end of very long journeys. After a few days we began to expect rather than be surprised by our encounters with God's various "shovels." Let us introduce you to one of these very special groups of people.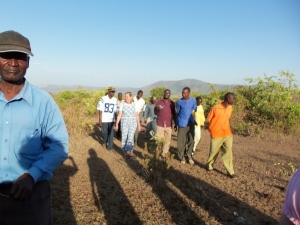 The road from Kijabe in central Kenya to Sanjweru in western Kenya is a long one. The journey takes about 11 bumpy and dust-filled hours. Knowing that makes it easy to understand that when we finally arrived at our destination we were tired, hot and in great need of refreshment. As we stepped out of the van that had become our temporary home that day, we were greeted by a form of refreshment beyond compare. You see, the community of Sanjweru had gathered and were awaiting our arrival for much of the 11 hours we were traveling. We were greeted by smiling faces, hand shakes and hugs. It didn't matter that many in our welcoming committee didn't speak English or that we don't speak Luo, hugs and smiles are fluent in every language!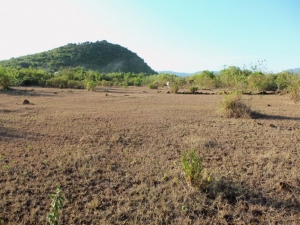 We were then treated to a walking tour of the property that will, by God's grace, soon become known as Sanjweru Medical Center. It is completely possible that none of us have ever taken a more energizing walk! The area around Sanjweru is beautiful and from the vantage of "God's Hill" we saw much of it.
This community and its leaders have become one of the most important "shovels" God introduced us to during our time in Kenya. When we arrived in Sanjweru we were hoping for refreshment and this community, dedicated to helping themselves, provided what we were looking for above what we could ask or even imagine.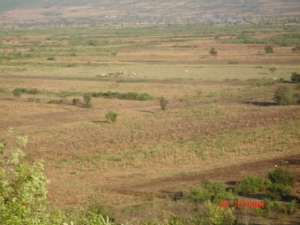 We've just received word that the community has removed the brush from the perimeter of the 23 acres to prepare for the placement of a fence around the land in just one week's time! Our next step is to provide the $9,000 needed to erect the barbed wire fence. Please join us in praying about the part God wants each of us to play in this great adventure. In the future TLM will be offering various opportunities make donations, both monetary and goods, in honor or memory of those who are dearest to us. Until then, if you would like to make a donation on behalf of someone, visit our Donate page and make a notation in the memo of your check.
Like our brothers and sisters in the Nyanza Province of Kenya, we can all be "shovels."