January 5th, 2011
"Vision without action is merely a dream. Action without vision just passes the time. Vision with action can change the world."
-Joel A. Barker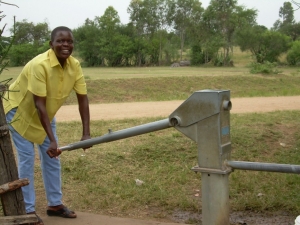 In 2010 God brought people and ministries across our path without whom we would not be able to walk in the calling that He has placed in our hearts. We've met doctors, administrators, pastors, teachers, nurses, financial "wizards", missionaries, architects, those skilled in providing clean water, grant writers, and more. As amazing as that is, it is just as amazing that each one of these people share our vision to provide health care to the poor!
With this foundation in place, now is the time for action. TLM is in the process of registering in Kenya as an International Non-Government Organization, similar to a non-profit organization in the United States. We are also acquiring land in a small village in the western Nyanza Province called Magunga. A small team of 5 will be traveling to Kenya from Feb. 20th – March 5th to attend to business details in advance of breaking ground. And by God's grace, we will be taking a larger mission team from June 28th- July 12th to do a medical camp, children's ministry, and construction following the kick off of our mission – ground breaking!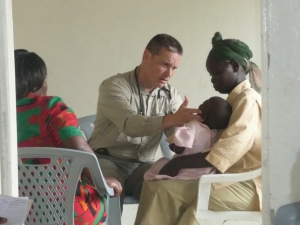 Please pray with us the God will allow us to find favor with the foundations to whom we are sending grant proposals. These grants will provide the funds to build and furnish the building. We would also ask you to pray about joining the TLM team by making a commitment to sponsor the clinic on a monthly basis. These sponsorships are what is going to sustain the clinic long-term by providing salaries for health care professionals, medical supplies, medications, and the many daily expenses of operating a full-time clinic. By sponsoring this health facility you are sponsoring the health care needs of an entire community – children, teens, adults, and the elderly!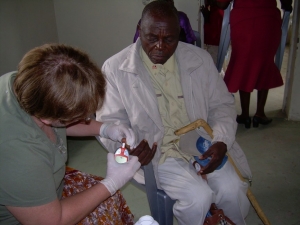 If you would like to sponsor the clinic for any amount you can do so by going to the "Donate" page on the website, sending a check to the address on the donate page, or contacting us at tlministry@verizon.net. When you contact us please indicate that you would like to make a monthly sponsorship.
You can also contact us at tlministry@verizon.net if you feel God calling you to be a part of our summer mission team. We will be happy to send you a mission application. Whether you are praying, sponsoring, going, or all of the above, the board and officers of TLM join with our Kenyan brothers and sisters in saying Asante Sana – thank you very much – and may God richly bless you!