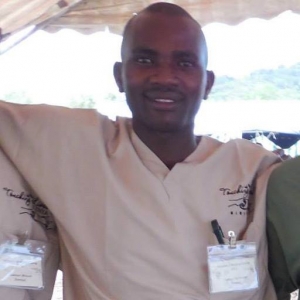 Sylvester was born and brought up in one of Kenya's remote areas where he received his early childhood education before joining a medical training institution in the field of dentistry. At the age of 12, the Lord called Sylvester in His ministry and he became a Sunday school teacher with  African Inland Church, where his passion for service began to manifest and increase.
Upon joining The Kenya Medical Training College, Sylvester was appointed in the office of the Co-coordinator in his faculty in the Christian Union fellowship and it became very clear to him that God had been preparing him for service. Later Sylvester joined A.I.C KIJABE MISSION HOSPITAL for his further training and work, where God's purpose for his life was magnified. At A.I.C Kijabe Mission Hospital, Sylvester became the Dental mission co-coordinator where he participated in countless hospital and church medical missions to help the less fortunate.
It was still in Kijabe where the Lord allowed Sylvester's path cross with that of Touching Lives Ministry. In 2011, Sylvester joined Touching Lives Ministry/Kenya, during their first medical mission in Kenya which turned out to be very successful. Sylvester has since then continued to stay at the center of Touching Lives Ministry/Kenya where he believes God has placed him His purpose in service.
Sylvester currently resides in Nairobi, Kenya where he is practicing dentistry. He attends Life Church International, where he is the Organizing Secretary in the youth ministry. Sylvester is dedicated to lifelong learning and enhancing the lives of others, for this is the call of God in his life.
2 Timothy 1:12….For I know whom I have believed, and am persuaded that He is able to keep that which I have committed unto Him against that day.
You can contact Sylvester at sylvesterjmk@yahoo.com.