Kathleen (Kathi) Evans Co-Founder, CEO, RN, BSN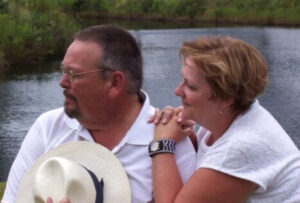 At the tender age of eleven years old Kathi "heard" the Holy Spirit call her into foreign missions. Unsure of the ministry vehicle that God wanted to use to send her, after graduating from secondary school she decided to go to college to pursue a degree in nursing. Upon entering nursing school, she felt called to obstetrical nursing. While initially this call seemed much too enjoyable to be a calling from God, working in a Labor and Delivery unit in an urban hospital just south of Philadelphia became much more challenging after Kathi and her husband, Mark, lost their second baby in the sixteenth week of her pregnancy in 1987.
It wasn't until July of 2001 that Kathi had her first taste of foreign missions with a youth team to Trinidad. On subsequent medical missions God confirmed that her calling to obstetrical nursing was preparation for what was to come. Since that time Kathi has participated in, assisted in training and leading an average of two foreign missions each year.
Mark, Kathi's husband, best friend and adviser held the position of Vice President of Touching Lives from 2009 until God called him Home on July 7, 2017. Together, as God led, Mark and Kathi started Touching Lives on June 9, 2009, using the royalties from Kathi's book, Our Baby, Our Love, Our Loss. In addition to leading Touching Lives Ministry and Touching Lives Kenya, Kathi enjoys women's' Bible studies and public speaking. Kathi's book, Our Baby, Our Love, Our Loss, can be found on-line through the publisher, Wheatmark, and on Amazon.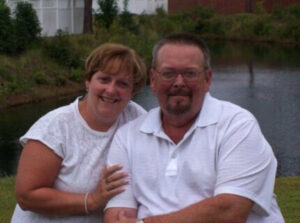 In 2007 Kathi received the Crozer Chester Medical Center Bertram Speare "Spirit of Crozer" Award for community service. She was also awarded the Nursing Excellence Award in Clinical Nursing by Crozer Chester Medical Center in May of 2010. In October of 2010 Kathi received the prestigious Florence Nightingale Award in Clinical Nursing for the state of Pennsylvania. In 2011 she received the Nursing Spectrum Nurse Excellence Award in Community Service. Main Line Today Magazine, Philadelphia, Pa. honored Kathi as a "Health Care Hero" in May 2013.
A scripture verse that summarizes Kathi's excursion from a call heard as a child to the birth of TLM many years later is found in Ecclesiastes. 11:1 –
Cast your bread upon the waters, For you will find it after many days.
Kathi can be contacted at tlministry@verizon.net.