$350,000 Raised
Goal: $800,000
Donate to Touching Lives Ministry
If God is tugging on your heart to be a part of the work, He is doing so through Touching Lives. There are several ways you can give and begin making a difference today!
Touching Lives has several projects that need your support. Checks and money orders can be written to Touching Lives Ministry and addressed to PO Box 1021, Brookhaven, PA 19015.
By completing our online form below you can apply your donation to an area of your passion. You'll be forwarded to a secure PayPal portal where you can use your PayPal account or credit card to make a one-time donation.
Your donation can help with these areas:
Touching Lives General Fund
Educational Sponsorship Fund
Well and Water Treatment System
Free Medical Camps Medications
Sponsor an individual Mission Team Member
Sanjweru Medical Center Construction Fund
Luo Bibles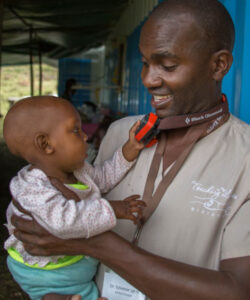 About this Charity
Touching Lives Ministry is committed to building and supporting medical facilities in poor regions that do not have access to medical care.
PayPal Categories: Religion and Spirituality, International, Health and Medicine
EIN: 26-3811432 Brookhaven, PA
Thank you for your donations, through them you are touching and impacting lives!