Mission Teams to Kenya
Each year Touching Lives Ministry does a two week medical/children's ministry mission trip to southwestern Kenya on the shores of Lake Victoria. The mission is the last week of July – the first week of August.
UPCOMING MEDICAL MISSIONS:
July 31 – August 16, 2023 (Click to JOIN US)

What to Expect
A large part of the Touching Lives domestic vision is to "prepare, equip, and send" short term mission teams. There a several components to the preparation phase of the team development.
Monthly team meetings leading up to the team departure
Internet mission updates via e-mail and Face Book
Mission team fundraisers
Sharing information and pictures from past missions on the website
(Photos right: Team "packing day" here in the United States, Rosa Mystica Guest House in Nairobi)
» Click to read more about our Team Accommodations.
If you are interested in participating in or supporting someone on a short term mission, we invite you to take a closer look at the various components for our missions…and get ready to go!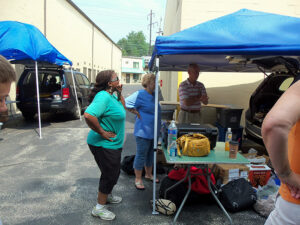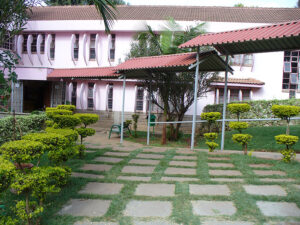 Mission Team Meetings
The monthly mission team meetings include information on:
Team members preparing for missions physically – immunizations, preparing for the climate, prophylaxis for Malaria, sunscreens and insecticides, preparing for the climate, food and water, and more
Obtaining passports and visas
Travel and at home contact information, including a mission calendar and itinerary
Accommodations while on the field
The culture – dress, food, currency, simple words and phrases in the native tongue, forms of worship, and more
Spiritual preparation
Preparation for children's, men's, and women's ministry
What a medical camp "looks" like and the various roles of team members during the camp
Preparing to return home after the mission
Fundraising
UPCOMING TEAM MEETINGS:
Coming soon!