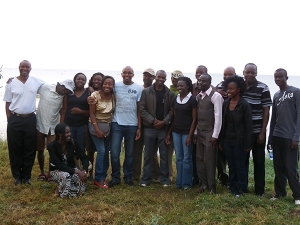 Touching Lives Kenya (TLK) is a "daughter" organization to Touching Lives Ministry. As a Non-Government Organization (NGO), TLK provides many Kenyan partners for Touching Lives Ministry as we carry out our international vision. We invite you to "take a peek" inside Touching Lives Kenya, we're sure it will bless you!
Leadership
"We must be silent before we can listen.
We must listen before we can learn.
We must learn before we can prepare.
We must prepare before we can serve.
We must serve before we can lead."
–William Arthur Ward
Touching Lives Kenya is blessed to have a leadership of servant leaders. This is a group from many walks of life who have a passion for those who are in need. They give of their time and energy and are compensated by the sight of a healthy children, the elderly that are being cared, and lives changed through the saving knowledge of our Lord Jesus Christ. As you "meet" this godly group of men and women, please take a moment to pray for them as they daily serve those to whom they've been called.
Touching Lives Kenya Leaders