July 21st, 2020
The adage, "Give a man a fish; you feed him for a day, teach a man to fish; you feed him for a lifetime.", goes hand-in-hand with the Jesus' words, "…inasmuch as you did it to one of the least of these My brethren, you did it to Me". (Matthew 25:40) In the remote southwestern Kenyan village of Sanjweru Touching Lives is taking these words to heart. But instead of fish we are using chickens.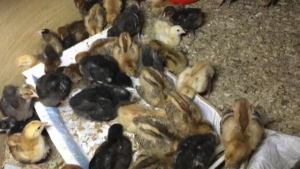 COVID19 and an incredibly punishing rainy season have affected every area of life in Kenya including food supplies and prices. A generous Kenyan donor, with the hope of "teaching the village to fish" or raise chickens, is purchasing and donating 350 chicks to the neediest families in Sanjweru. Each family will receive 5 chicks. These chicks will be provided by the Sanjweru Medical Center Poultry Project. This is a win/win donation; providing a source of food and income for local families and the proceeds will benefit both the SMC Building Fund and the Poultry Project.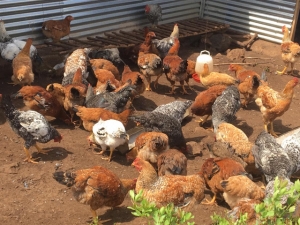 Touching Lives has reached out to our American/Western donors to expand this amazing gesture. To date we have donations to cover an additional 110 chicks. A donation of $25 will purchase 5 chicks and enough feed to support those chicks for 1 month. A monthly donation of $15 will continue to feed those growing chicks.
In addition, our Facility Manager, Michael Ogalo, will be teaching classes help the families learn how to maintain the chickens.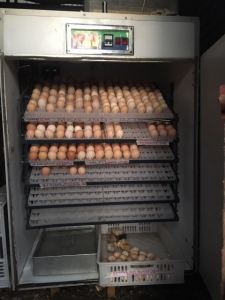 If you would like to get involved in this effort to make an impact on poor families now and in the future click "Donate" and please make a notation that you would like your donation to go to the "Community Food Blessing". Together, and by God's grace, we can make a difference!