June 14th, 2021
This week we're borrowing the sentiment expressed in the famous quote by Alfred Lord Tennyson, we have so much to share and so little time! So let's get started. This past Wednesday Michael Ogalo, our Facility Manager, received the fully approved plans for Sanjweru Medical Center. However, Michael is not one to "let grass grow under his feet", so with the ceremony that it deserves, the Sanjweru community met on God's Hill with representatives from the company doing the Environmental Assessment Survey and local dignitaries to commence the Assessment on Thursday. The Assessment generally takes 2-3 months and is the final regulatory step before construction can begin. Praise God! Please continue to lift up our grant writing team, led by our own Pam Harris-Haman, as they combine their expertise in writing compelling grants.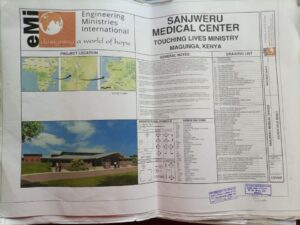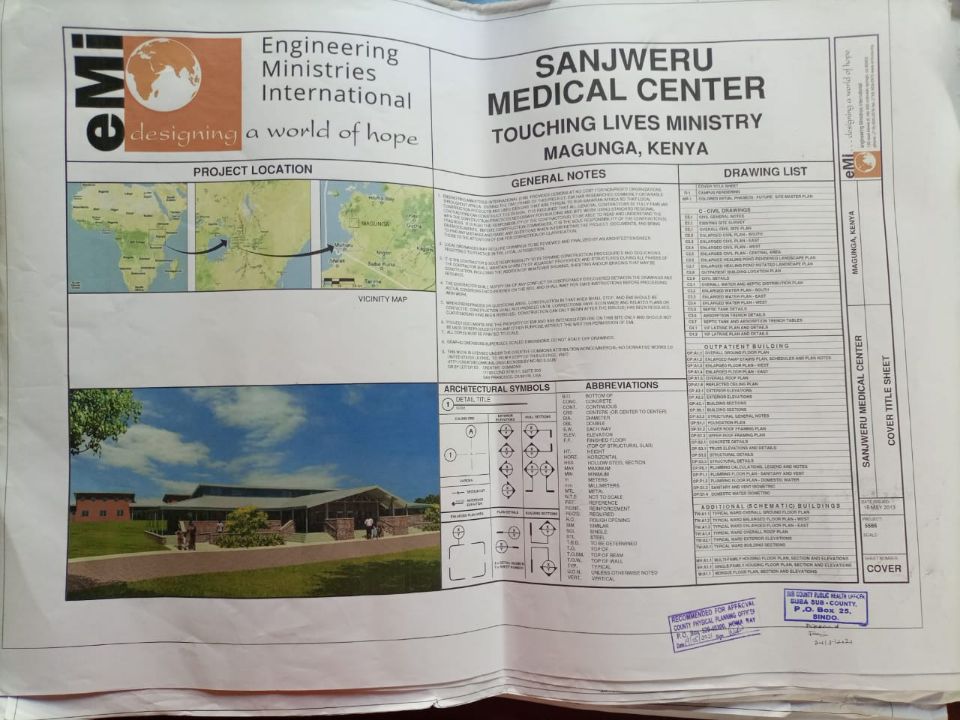 Mean while, back in the United States; our Development Committee is gearing up for a Homemade Spaghetti and Meatball Fundraising Dinner on Saturday, July 10th at The Bridge Church,1345 Market Street, Linwood, PA 19061 from 4:00-7:00pm. We are raising funds to support our Medical Mission and to purchase sneakers for the children at Sanjweru Primary School. The cost of the dinner just happens to be the cost of a pair of sneakers, $20 for adults and ($10 for ages 2-10 years). What a coincidence! If you would like to purchase tickets you can email us or call 610-329-1881 and leave a message to order your tickets. We are even providing take out dinners for people on the go, just call ahead on the 10th and we'll have your sneakers, opps, dinners ready for you! If you don't live close enough to go to the dinner please join us in praying that God will supply all our needs. Of course, all donations are accepted and appreciated.
Finally: the August Medical Camp has 9 members on the team so far! But it is not too late if God is tugging on your heart, just email us and we'll get you onboard. This year's Mission Handbook is about to "hit the press", our team meetings are scheduled and we're beginning to book our flights this week! With all that is happening it's easy to see why we are filled with gratitude to our Abba Father for going before us and each of you for coming beside us. We are blessed indeed!